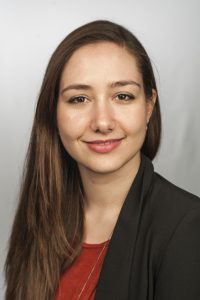 Katarina Markovic
Patent attorney associate in training
K
atarina Markovic graduated in chemistry from Munich LMU university and then worked for three years as a scientific assistant in material science and physical chemistry before joining the chemistry patent team at GIP Europe as a patent attorney associate in training.
She is fluent in German, English and Serbian.
Ms. Markovic has in-depth knowledge about photovoltaic systems for green energy generation via hybrid perovskites and covalent organic frameworks.
Areas of specialisation:
synthetic organic chemistry
solid state chemistry
photovoltaics
optical and structural characterization
nanomaterials