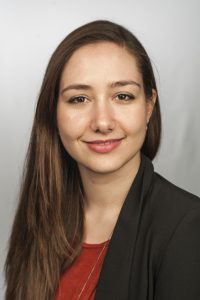 Katarina Markovic-Künzel
German patent attorney
K
atarina Markovic-Künzel, German patent attorney, is a member of our chemistry group and specialises in patent prosecution, drafting applications and preparing FTO analyses. She also has experience in opposition and appeal proceedings before the European Patent Office. Katarina Markovic-Künzel works with our clients in various fields, including pharmaceuticals, cosmetics, homecare, and polymer materials.
Ms. Markovic-Künzel graduated in chemistry from Munich LMU university and then worked for three years as a scientific assistant in material science and physical chemistry before joining the chemistry patent team at GIP Europe as a German patent attorney.
She is fluent in German, English and Serbian.
Ms. Markovic-Künzel has in-depth knowledge about photovoltaic systems for green energy generation via hybrid perovskites and covalent organic frameworks.
Areas of specialisation:
synthetic organic chemistry
solid state chemistry
photovoltaics
optical and structural characterization
nanomaterials
polymers
pharmaceuticals
cosmetic ingredients